Our commitment to excellence is the driving force in all that we do. We constantly strive to ensure that Team CGC delivers the highest-quality solutions, value, and client experience that our industry has to offer.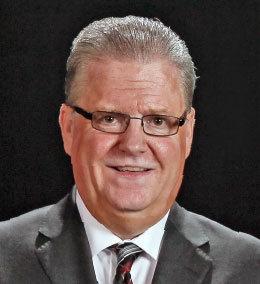 Committed to Customer Experience Excellence
Jim Rhodes
President and CEO, Managing Partner
Jim began his career in the Graphics Communications industry with UARCO in 1979. In 1986 he joined CGC as a sales representative and held several positions including General Sales Manager and Vice President of Sales before becoming President in 1999.  In 2012, Jim and his three business partners purchased CGC, while simultaneously forming a strategic business affiliation with Safeguard Business Systems and Deluxe Corp.
Jim is passionate about making a difference in the lives of the people – and the businesses – he and Team CGC serve. His number one priority is to ensure Team CGC is equipped with the necessary tools and resources to create Customer Experience Excellence. Successfully doing so enables CGC to help clients reach their goals in addition to continuing CGC's  reputation as a Premier Provider of Print and Marketing Solutions.
Jim and his wife Loretta live in Hollidaysburg, PA where they are active in their church and with various community programs. Their daughter, Kristen, is a music teacher in Winston Salem, NC.  Jim is an avid sports fan, plays guitar and piano, and enjoys cooking – especially grilling.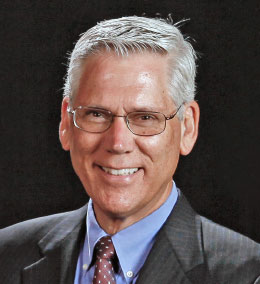 Dedicated to Delivering on Our Promises
Paul K. Fodness
Vice President of Operations
Paul joined CGC as a print management consultant in 1984, and successfully held a variety of positions that has led to his current responsibilities directing operations as a partner in the company.
Paul's mission is to provide the framework to make the customer experience at CGC the best it can be, in support of CGC's mantra to provide the client what they want, when they want it, and how they want it.
A native of South Bend, IN, Paul moved to central Pennsylvania and graduated with a degree in Graphic Arts from what is now Penn College. He held pre-production positions in the commercial print industry before moving into print management and systems analyst positions in the healthcare field.
In his spare time, Paul enjoys music and rooting for his beloved Fighting Irish. And after 40 years of wedded bliss, Paul and wife Jill are vicariously reliving their youth in the company of their two boys, now really men, and six grandchildren.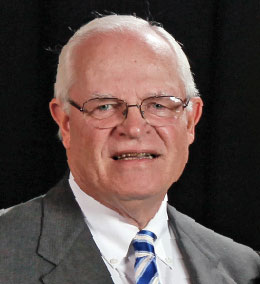 Customer Centric Financial Management
Raymond S. Rudek
Chief Financial Officer
Ray joined CGC in 2012 as a result of a positive consulting assignment. Previously Ray had retired after a successful 35-year career with Datatel Resources Corporation, an industry trade manufacturer.
Ray is a seasoned accounting and professional executive, experienced in all functional areas of business with a strong customer focus and values mentoring employees and supporting sales.
After serving 4 years in the Marine Corps, Ray returned to Pittsburgh and completed his college education at Point Park University, graduating cum laude. He started his work career with Price Waterhouse becoming a CPA before joining Datatel.  He has maintained a CPA license for over 40 years and has been actively involved in many industry and financial organizations (FEI, AICPA, PICPA, FENG, NBFA, IBFI, etc.).
On a personal level, Ray and his wife Louise have two children and three grandchildren of which they are extremely proud.  In addition to family they enjoy church involvement, traveling, their Steelers season tickets, a large circle of friends, golfing and a healthy life-style.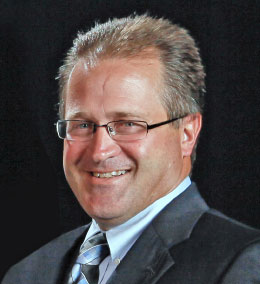 Listening to What Customers Have to Say
Dan Rosswog
Vice President, Sales
Having been part of the CGC Team for 30 years, Dan Rosswog currently serves as a key member of the leadership team in the role of VP of Sales.  He contributed to the growth of CGC by starting his professional career as a Customer Service Representative and transitioned into sales in 1990.  As one of CGC's top Sales Representatives, Dan helped grow the company to where it is today by providing solutions that help clients meet their needs and achieve their goals. In 2001, he moved into his current position and in 2012 became one of four managing partners of the company.
Dan is committed to the success of CGC and values the customer centered approach implemented and supported by the company's leadership team.
Dan is a Pittsburgh native who earned his Bachelor's Degree with a double major in Economics and Business from the University of Pittsburgh, graduating with Cum Laude honors in 1987.  That same year he married his high school sweetheart, Becky, and together they've raised four children. Dan is a sports and outdoor enthusiast.