Digital Solutions
The greatest success comes from creating cohesive and seamless engagement through cross channel marketing
Take Full Advantage of
Digital Communication Channels

A conversion can range from prospects participating in surveys, customers signing up for a newsletter, or even an e-commerce transaction
Build 
Efficient

 and 

Integrated

 Digital Marketing Campaigns

Marketing has always been about connecting with your targeted audience in the right place, at the right time. Using digital channels from email marketing, SMS text messaging and social media, marketers now have the ability to send their message instantly and reach millions around the world. At CGC, we have witnessed this fast-growing segment, and have embraced the capabilities of distributing integrated digital content. We provide to our clients not just the strategies to sell more, but effective ways to engage their customers.

Digital messages are vital to marketing efforts, but a priority for business success is to have a well established web presence. We offer comprehensive websites, microsites such as PURLS, and customized e-commerce development along with the skill set to implement based on your specific needs. Having a well designed site is first priority, but we'll help you drive traffic to your site and increase organic search results with various SEO, SEM and PPC methods.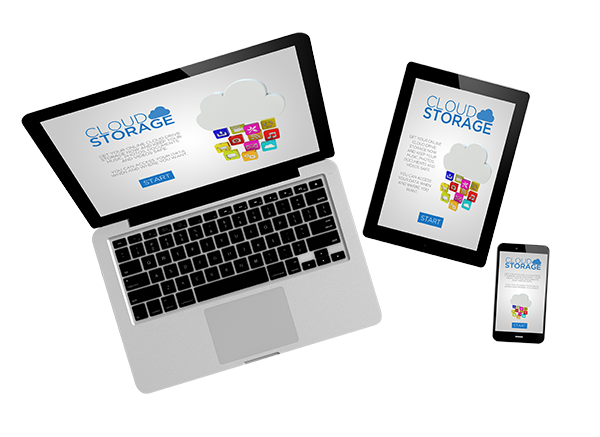 View Some of Our Digitial
Samples
Social media is designed to create engagement and brand loyalty rather than to sell products directly

Diverse Solutions to Match
Media

with

Audience

To reach your target audience, you are faced with the challenge to recognize key demographics and wide diversity of lifestyle criteria to hopefully connect and engage. Fortunately, there are as many channels within our arsenal to choose, including both digital channels and traditional means, from which we have been providing for years. Digital marketing approaches include deployment of email newsletters, producing exciting social media advertisements, scanning a QR code to land on a personalized page with an enticing offer too good to resist. Throughout our busy day, we handle a multitude of devices.

Naturally, we'll direct your message to the proper channel, to the right device, and if needed, design a responsive experience for the anonymous recipient.
"I have been in healthcare for almost 30 years. I have worked with several Document Management companies and have found Consolidated Graphic Communications to be the best. This company stays on top of the market as well as the regulations. The people have been great to work with, they have anticipated our needs, managed our forms superbly and have been a wonderful team to work with. I would strongly recommend CGC to any healthcare facility."
"We were looking for a way to introduce our newest members to our products and services. We knew we wanted to contact our members monthly introducing them to products that fit their needs." What we didn't know was how to set this up without more maintenance than we could handle. Consolidated Graphic Communications helped us create a "set it and forget it" process that we couldn't be happier."
"I've been working with Consolidated Graphic Communications for almost twenty years, both in my present position with PCA and previously, at the Valley Forge Tourism & Convention Board. CGC provides outstanding service, top notch printing and competitive pricing on projects large and small."
"We have been working with Consolidated Graphics Communications for over 11 years. They have been a great business partner throughout. We routinely run into scenarios with our clients where we must solve complex fulfillment situations and they have been amazing in offering us not only a singular solution, but options on solutions."
"Our company has had the privilege of working with Consolidated Graphics on several projects over the past 10 years. No matter what the request is, CGC researches and somehow finds the perfect item for us to give away at our trade show booth. The most recent project was an oversized postcard mailer that we worked with her team to design and mail."
"I'm very happy and satisfied with the extraordinary customer service that is provided by Consolidated Graphic Communications. The hard work and determination they put forth to find the right product for our company has truly made me completely trust CGC."
"I just wanted to thank you, again, for the awesome job you did ordering our new CCAP shirts! Terry and I are thrilled with how they turned out, and I am grateful for your terrific assistance throughout the project. I did a quick tally to confirm the number of shirts and the sizes, and everything is perfect! We look forward to working with you in the future."
"Over the years they have proven to be a top-notch printing company who shares information about best practices and the latest technology to help us best serve our constituents. The color of our logo is an integral component of our university brand. CGC worked with us to select our university orange and continues to provide consistent, quality color on all our print jobs."
"Superheroes in suits! It is evident that CGC will do whatever it takes to make sure their customers satisfied. Whether that means clearing the presses for a rush job, jumping in their car to hand-deliver product, or air-shipping everything halfway across the globe, they are always up for the task, meeting and exceeding our expectations every time."
"I've worked directly with Consolidated Graphic Communications for several years. Their team has been a great service provider and partner. They are consistently reliable, and a quality firm that responds quickly to our business requirements. We utilize them for a range of services including business forms, creative marketing pieces, meeting and training materials. They always provide a top notch service."

Identify your marketing objectives, and then ensure that each chosen medium is applied effectively
Understanding Which Channels

Perform
With so many channels available, from direct mail to email, mobile, and social media, it is essential to understand the relevant channel to utilize, and distinguish your target audience's preference. You're not going to reach many senior citizens with SMS. Our team can collaborate and identify your marketing objectives, then ensure that each medium is the right one to make meaningful touches to your audience.
Today's ever changing digital marketing landscape welcomes new concepts such as affiliate, content marketing and reputation management. We have a talented and accomplished team, well equipped with the latest technology tools and knowledge of the landscape to become your partner, and create satisfying results.
View a Video About
Cross Channel Marketing
Mobile marketing can reach the right target demographic connected with a personal mobile device

Cross Channel Marketing
Lets The User Decide
Multi-channel marketing is effective, but this avenue may not lead your prospect to the desired destination. A more effective campaign approach is cross channel marketing, designed with multiple channels, personalization and well conceived "call to actions" triggers that permits the prospect to engage with tandem mediums. Along the individual's journey, data can be collected, providing information for a more focused touch down stream.
A traditional campaign that produced results exclusively from a single channel, can be energized with cross channel integration. Ultimately these initiatives are used to make it easy for a prospect to complete desired conversion to customer, and maximize business ROI impact.